So there's a website of vintage jewelry for sale. All the stuff is a little out there, being as it's vintage.

However, some of their stuff is really quite classy vintage. Oh but then, then we get this-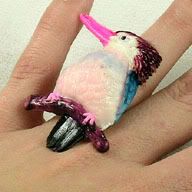 this beauty is $18. :|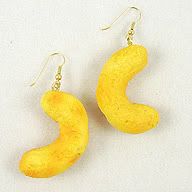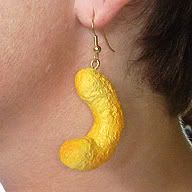 my prayers have been answered. they've finally made cheesey poof earrings.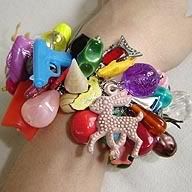 do you know how much this is? no, really. guess.
.
.
.
$250 and they say "As seen in Elle!" uhhhhhhh. I'm really hoping it's a typo and that it's $25 but even that's too much.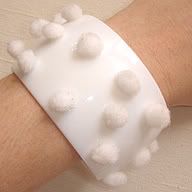 saver's tip: buy a white, large, plastic bracelet from Claire's for a couple bucks. Go to a craft store and buy white puff balls for like a dollar, glue on said bracelet and there you go. There I just saved you $25 + shipping





on a necklace, maybe. on a bracelet, eh sure. on a...ring?! uhhh lose.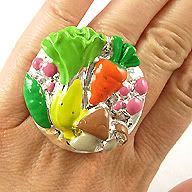 this one is called "tossed salad", i kid you not
yep that about sums it up